Facebook – Control Depot – Building System Products – Omaha, NE
July 2, 2018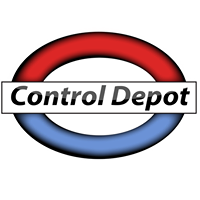 Control Depot Holds EasyIO Training Class
On May 22 and 23, Control Depot (www.controldepotinc.com) brought in an EasyIO corporate trainer to give 12 students from around the Midwest a comprehensive education on EasyIO building automation controls and energy management systems.
EasyIO is an emerging leader in Building Energy Management Systems, offering scalable solutions that are perfect for all types of buildings. With an attractive price point and open protocols, EasyIO are ideal for any new or retrofit controls projects.
Control Depot is a building automation and controls distributor serving Nebraska, Iowa, Kansas, and South Dakota. As a controls distributor, Control Depot sells and supports a wide selection of residential and commercial controls and components to contractors and building owners. This includes everything from a simple thermostat to a complete web-based building automation system.
At Control Depot, their goal is to build strong and lasting relationships with their customers by providing value and experience that is unparalleled in the industry. Striving to excel in all aspects of the business, Control Depot offers quality services in a timely manner at affordable rates.
Contact Control Depot today for more information at www.controldepotinc.com or (402) 934-0078/sales@controldepotinc.com.